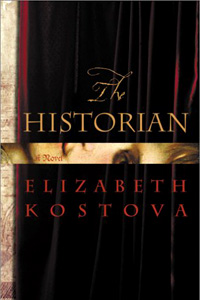 by Elizabeth Kostova

I have not expected this to be a story of unwanted ghosts. I never go to a scary movie. But it is, and even more. It is about vampires (Vlad the Impaler) and indeed I have not been able to sleep for fear of a sudden visit from some of the unwanted.

This fear is not ungrounded since the story of the Europe's spookiest legend is so wonderfully told. It is certainly powerful enough to make a person thinks he or she is in danger even if no old leather book lies anywhere in the room. This is a story how pursuing the past may overcome a person's feeble self. That's how history is. And I want to be a historian.

Do not bother yourself with the triviality of some 'inaccuracy' of the history of Vlad the Impaler for it is a novel; fiction entertains rather than educates. To know the real Vlad, go to the History Section of any library or bookstore. Otherwise, just enjoy the ride of fear.